Farm Malerba Castagne
Chestnut production and processing in Montella
Located in the green of Irpinia, the Malerba Castagne farm has been producing and processing PGI mountain chestnuts for 5 generations.

The Farm Malerba Castagne is a name that for five generations operates in the chestnut sector and is today a leader in the production and processing of chestnuts. The preservation of tradition and technological innovation make it a point of reference for the chestnut industry.
The Farm Malerba is located in the heart of the Regional Park of the Picentini Mountains, a few meters from the monumental complex of S. Francesco a folloni. The area of the farm comprises about 50 hectares almost entirely dedicated to chestnut groves, all of which are subject to organic farming and fall within the production area "Chestnut of Montella PGI".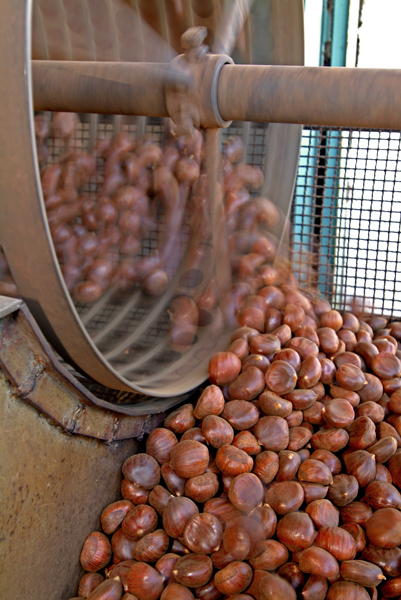 Always engaged in the promotion of the chestnut of Montella PGI, since 05/11/99 is member of the Board of Directors of the Consortium for the protection and promotion of the chestnut of montella PGI. The Farm Malerba manages and controls the entire production chain, from the management of chestnut groves, to harvesting, selection, processing up to packaging and marketing. The products are subjected to strict traceability through a quality management system iso 9001:2000 that guarantees the origin of the product P.G.I. and the respect of the organic production techniques.
The Farm Malerba castagne also carries out cultural activities linked to the Montenegrin chestnut tradition, for years she has been involved in making known through collaborations and projects with schools the subtle ecological balance that characterizes the chestnut woods committing herself to safeguard it. For this reason it has been included in the Regional Register of Educational Farms.